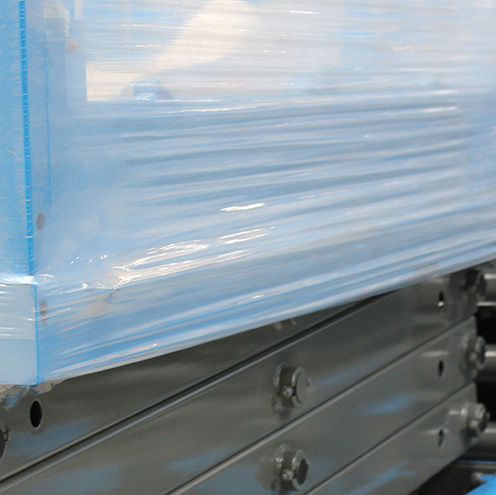 16/10/2017 09:25:00
There are occasions where it is necessary for our customers to package substrates coated with HMG products (including PVC17, C71, Raincoat, Vinyl's etc.) for transit and fitting at a different location from where coating takes place.

Some HMG products can be thermoplastic in nature therefore, care should be taken when choosing protective packaging in these cases. Plastic based packaging (Bubble wrap/Cling film etc.) should be avoided as the solvents within the products could potentially meld with these plastics and stick to the substrate, causing melding or marking of the product as a consequence. This also applies to Polystyrene and derivatives which should also be avoided.

If packaging is necessary, non-waxed plain paper followed by cardboard should be used, only then should any plastics be used (ensuring there is no contact with any coated surfaces) this should facilitate adequate protection to products in transit.
If you need any more information please contact our technical department.